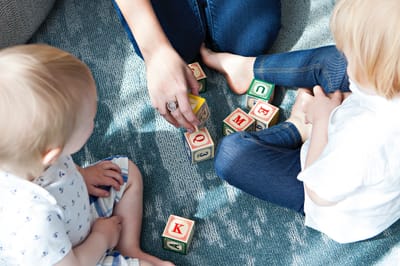 Applied Behavior Analysis (ABA) has been a scientifically validated method for treating autism symptoms and is most effective if delivered at an early age and high intensity level. ABA uses research-based interventions to addresses socially significant behaviors such as: communication, self-help skills, social skills, and and play skills. Using principles of how behavior is learned, therapists evaluate a child's skills and deficits and teaches children the skills they need. Methods of teaching can include natural environment teaching (NET), incidental teaching, modeling, task-based schedules, environmental modification and reinforcement. Therapy is conducted in a one-to-one ratio setting and can range from a more intensive model (30+) typically for children under the ages of 5 or those with severe behavioral challenges to a more focused model typically for children that are school-aged and whose needs are narrowed into 3-5 skill deficits.
Some important aspects of ABA therapy include:
Treatment across multiple environments and people: skills cannot be considered learned unless they are taught and practiced in multiple environments (e.g. clinic, home, community, etc) and with different people (e.g. therapists, parents, siblings, grandparents, teachers, etc). Parent Participation: parent involvement in their child's therapy is crucial to their success.
Parents can participate in training, learning the techniques used to teach and change behavior. Trained staff: all staff working with your child are highly trained in behavior analytic principles and receive ongoing supervision with the client by Board Certified Behavior Analysts.
Data-driven decisions: All decisions about treatment are made based on data that is continually taken and assessed periodically to ensure that progress continues to be made. Interested in services or want to learn more information, click here to learn how to get started and here to contact us.